The Volatility Factor EA Affiliate Page
Select below your preferred Affiliate Network:
We're honored that you've decided to offer The Volatility Factor EA to your audience. We've worked hard to make this product the best in the market. We're 100% focused on boosting conversions and putting more commissions in your pocket.

3 years of rigorous live and simulated testing
We have the statement to back-up the performance of the EA.
Solid Proof:
Volatility Factor is our day-to-day trading tool. We're constantly updating the proof on the sales page to reflect its superior performance.
Credible Track Record:
Our team has built, tested, and offered the most innovative Forex trading EA on the market. We stand behind our reputation.
Excellent Commission Rates:
You can make up to
$320 per sale
. This is
NOT
a budget $47 EA. Every sale means a substantial payday for you.
Unparalleled Customer Support:
Our support team is quick and responsive. We focus on customer support to insure that our refund rates stay low.
Brutally Tested Marketing:
Our sales materials are continually tested and optimized for maximum sales conversions.
Expanding Tool Kit of Marketing:
We'll periodically add new tools to this page to make sure you have the best marketing available.
Volatility Factor is a premium trading tool used by serious traders. It's the one of the most powerful EAs on the market.
Volatility Factor is The EA for the traders who like to pile cash in their trading accounts.
Volatility Factor is for traders who like to maximize their profits while minimizing their risk.
That's why we anticipate a very HIGH level of satisfaction from users.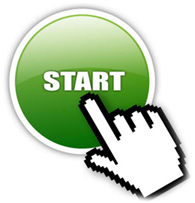 Our Clickbank ID is: VFACTOR
Step #1: Get Your Clickbank Affiliate Username
We use Clickbank to process all orders and handle payment customer service. Clickbank is a trusted provider with stringent quality standards. Visit Clickbank and get your account username that will be used in your tracking links.
Step #2: Register To Be Approved
You have to be approved and whitelisted before to start promoting our products. This can be done by registering in below form. This is required because only registered and approved affiliates will be able to promote our products and earn commissions
Step #3: Get Your Hop Link and Start Selling
Once you have a Clickbank account, use the link below to refer visitors to the Volatility Factor page:
Here is Your Hop Link:
http://XXXX.vfactor.hop.clickbank.net?product=vf
Replace XXXX with YOUR Clickbank Account Name.
Request to be an Affiliate
And Get Instant Access To all our Promo Tools and JV/Affiliate updates
It is required to register below. Only registered affiliates will be approved and whitelisted. The approval process will take no more than 1 business day. After that you will be able to start promoting our products and earn great commissions.
If you are not already on our affiliate list, please register below. It is the only way we can approve you and keep you up-to-date with what's happening or let you know about any important changes and updates.
Quick Tips to Immediately Earn Your First Commission.
1. Load your autoresponder with the pre-built emails. Send each email out every day. You'll find that many of your subscribers will need to see all the emails before they'll pull the trigger.
2. Create a Pre-Sell Video Landing Page. Shoot a quick powerpoint or keynote screencast detailing the results of Volatility Factor. Now share this video on the top video networks including YouTube, Vimeo and Veoh. Add a call-to-action to the page that links viewers directly to the sales page.
3. Post a review of Volatility Factor on your blog. Include a link to the sales page (your affiliate link) at the end of the post. We've seen reviews work extremely well.
4. Place the 300x250 banner at the top of your blog sidebar. Our testing shows that this position gets the best performance. Also add the 120x600 banner to your email newsletter on the right-hand side.
Again, thank you for promoting Volatility Factor!
We've made it as easy as possible to make MAXIMUM commissions.
All you need to do is get started. We are in your corner!
All the Best
The Volatility Factor Team
Your High-Performance Marketing Toolkit
Myfxbook Accounts
In case you do not have your own Myfxbook accounts for Volatility Factor EA, feel free to use our accounts in your websites. Just click in the textarea field and copy the HTML code to paste it in your wesbite.
For those who prefer Fxblue instead of Myfxbook charts
Banners
The following are banners you can use to promote Volatility Factor.
Simply copy the code to your website and be sure to replace XXXXX with your Clickbank Username.
Forum Marketing
Forum Marketing - A very powerful method to earning affiliate commissions is to participate in online forum discussions and include a signature in your forum profile.
Here are a list of internet marketing related forums:
And here is another 120 forums to select from: